For the first time, we are going to break our weekly publication into four separate entries. We begin Thursday night in Ebensburg, county seat for Cambria County, and it's Third Annual Wheels and Wings, Car & Bike Show. We end the weekend with the hill climbs held in Beaverdale, PA.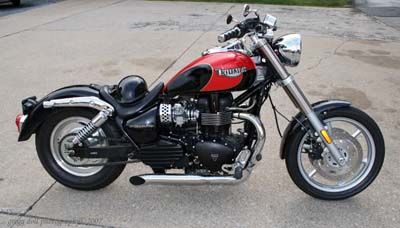 Triumph Speedmaster

Kostas Restaurant, one of the entrants in the wing cookoff.

Ebensburg EMS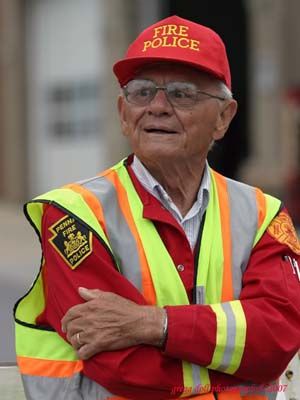 Always there, the Ebensburg Fire Police.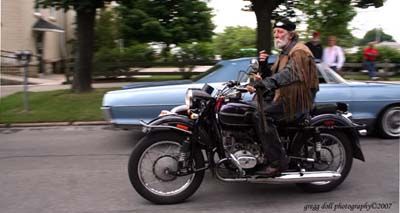 BMW Hack.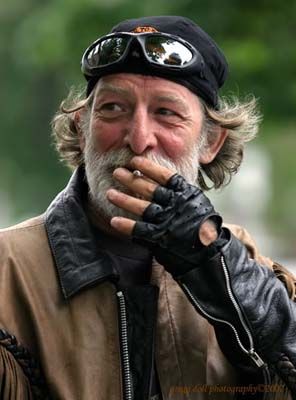 Hack Driver.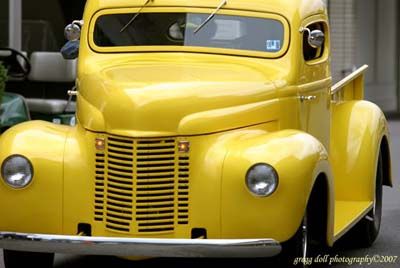 Big Four Wheel Yellow Cage.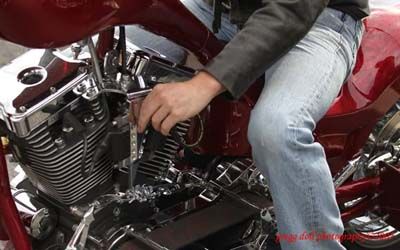 Turning Off.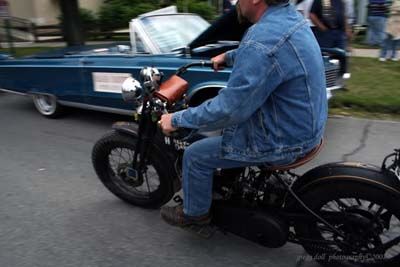 Older Harley Davidson.

1952 Indian Chief, 80 cubic inch 3-speed out of Columbiana, OH.

When I first saw this chicken, I was afraid. When I saw it sit upon a Triumph Speedmaster, I was very afraid.