I consider myself so lucky that my life is not predictable. With few exceptions, I have no timetable, expectations or needs to be at any place at any given time.

It's been several months since I've shot a swimming meet but right now it looks like I'll be doing some high school meets in the next few weeks.

Central Cambria swimmer doing the butterfly.

Central Cambria swimmer doing the breaststroke.

A swimmer catching his breath after swimming the free style.




Conemaugh Hospital's MedStar2 pilots and crew train in their new med-evac helicopter stationed at Miner's Hospital in Hastings, PA.

Telephone linemen doing work along Route 36 south of Patton, PA on a cold, snowy, wintry day. I am so glad I don't have to work outside under those conditions.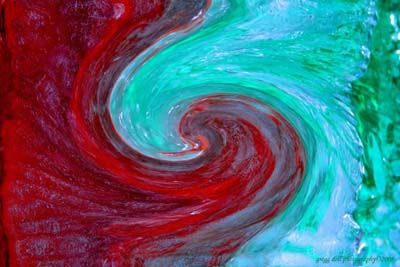 This picture was created by first allowing an eight foot icicle to develop off the edge of the roof of our deck. One side I sprayed with red food coloring, the other side I sprayed with green food coloring. Snapped the picture, ran it through PhotoShop, got the swirl effect and quit. It should be noted here that this is only about 6 inches of the eight-foot long ice formation.

Mourning Dove and Tree Sparrow enjoying the warm winter sun.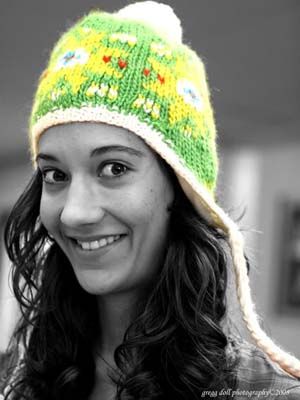 I shot this of one of my classmates in the Art 115 Photography class that I'm taking at Saint Francis University.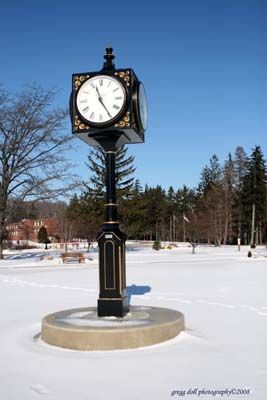 Clock on the mall at Saint Francis University, Loretto, PA.

Fireplace in the JFK Student Center on the campus of Saint Francis University, Loretto, PA.

Steel sculpture still hidden behind the old barn on the former Schwab Estate, Loretto, PA.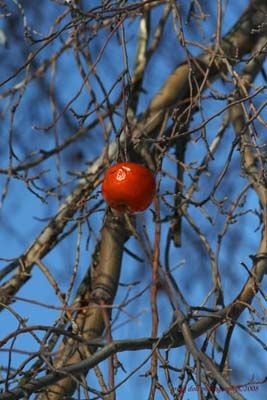 I spied this remaining apple still hanging on the branch in the dead of winter. Kind of reminds me of the story called The Last Leaf by O. Henry (William Snyder Porter).

Weather vane and cupola on top of the barn on the former Schwab Estate, now Mount Assisi, home of the Franciscan, T.O.R. Friars.

I don't know if it still holds true, but at one time this was known as The Caretaker's House. It is located just across the road from the barn at the Schwab Estate.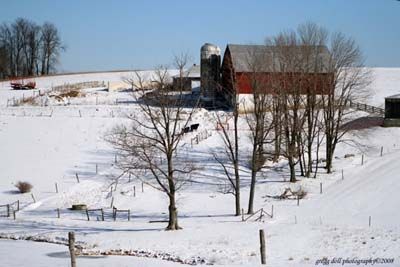 Farm located on Manor Road, heading towards Ebensburg, PA.

Fence in snow on the above farm.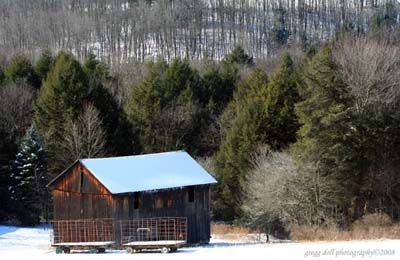 Rural Barn
As usual, I have no idea what road I was on when I shot this photograph.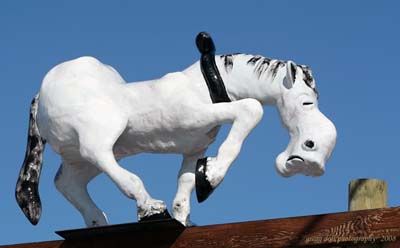 This figure sits atop the Ole Gray Mare along Route 219 south of Carrolltown, PA.


Rabbit tracks in the snow.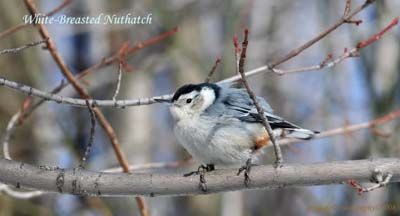 Nuthatch in our yard looking to get to the feeder but he isn't sure what he wants to do because I'm standing there taking his picture.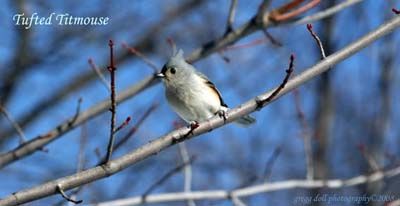 Tufted Titmouse also looking to get at the feeder. I have no idea why these guys are afraid of me. After all, I'm the one feeding them!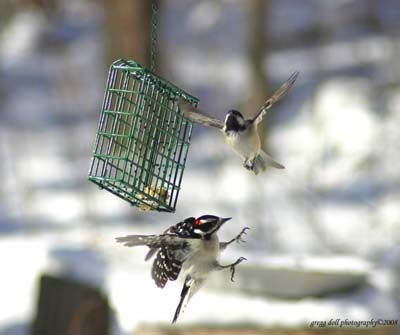 With just a little piece of the suet left in this feeder, we had a bit of a competition for the remains between this male Downy Woodpecker and a Black-capped Chickadee. Right after I took this picture, I went out and put a fresh suet cake in the feeder for them.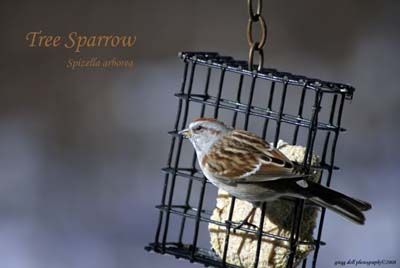 Tree Sparrow working on a peanut butter based suet feeder. Normally these birds do not take to this type of feeder preferring to eat at a mixed seed feeder or a sunflower feeder.