Howdy, Campers and welcome to our first blog issue for 2008. That makes it one down, 51 more to go, for those of you who are counting. We hope you continue to enjoy the work that you see week after week and come back to visit often.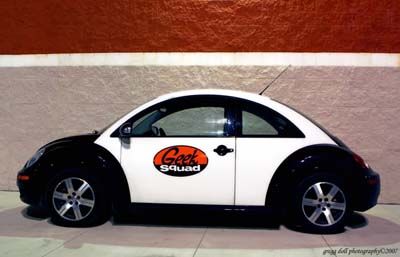 Geek Squad ... as seen on TV. A night shot at the Best Buy in Altoona, PA.

The next eighteen photographs were shot on a late Saturday afternoon when we were out touring around the county after dropping our daughter off at the Talus Rock Girl Scout Camp near Summerhill.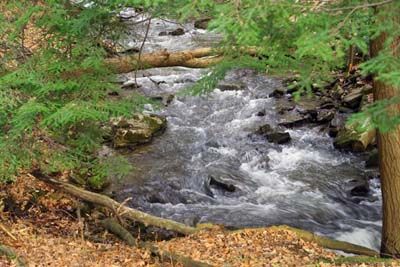 With two hours to kill while our daughter was at a Christmas party for the summer counselors at Camp Conshatawba, as we headed out of camp I shot this picture of the Laurel Run just at the edge of the property.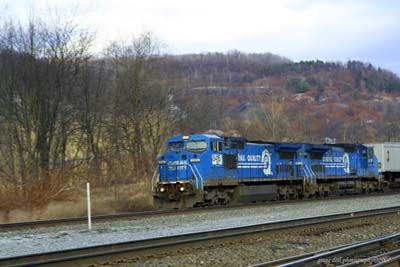 Still emblazoned with their Conrail heralds these two D8-40CW diesels pass through the borough of South Fork heading West on the Norfolk Southern mainline towards Pittsburgh.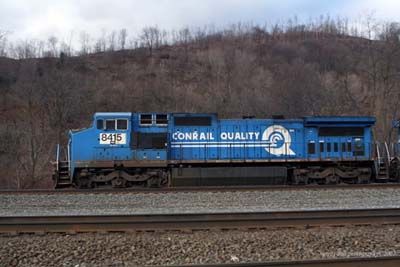 Profile DH-40CW.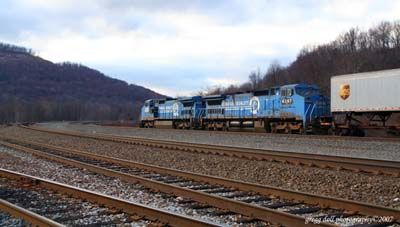 Looking West at South Fork.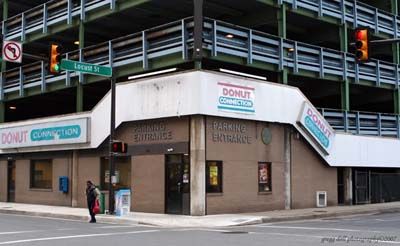 Donut Connection at the corner of Locust and Clinton Ave, downtown Johnstown, PA.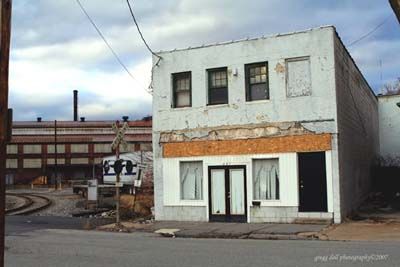 Just a block or so from the donut shop is a mixed area of homes and warehouses. Some folks that I met on the street refer to the area as slums, I looked at it as photographic opportunity.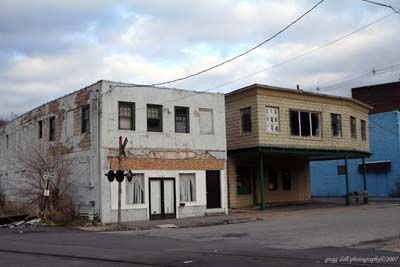 I love this beige building with it's green painted overhang. If I had the money this would definitely be high on my list of buildings in the city that would serve as my home, studio and gallery.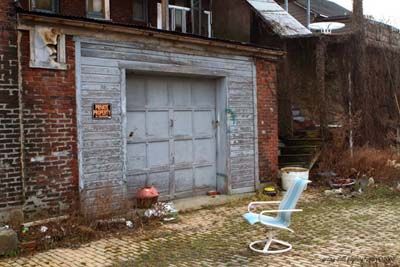 Would you believe that during the summer this place serves as somebody's backyard and barbecue?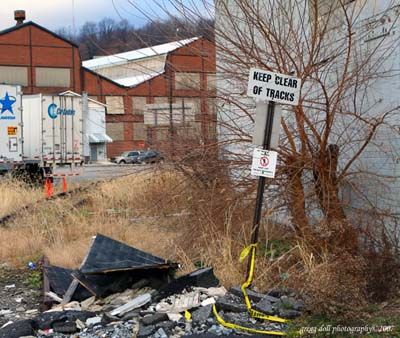 Sign Sign everywhere a sign. Blocking out the scenery breaking my mind. Do this, don't do that, can't you read the sign "Signs" Five Man Electrical Band 1970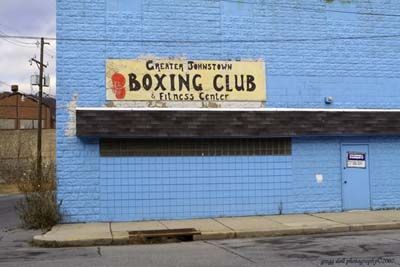 Once the home of the Johnstown Boxing Club, this 6,824 plus square foot building can be had for a mere $38,000. That works out to approximately $6 a square foot and you can't beat that with a stick.

This photograph shows the employee's entrance of the now defunct Gautier Steel mills and has seen better days. The next two photographs are just part of this picture.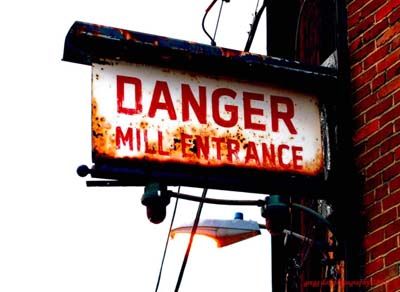 Danger, Will Robinson, Danger.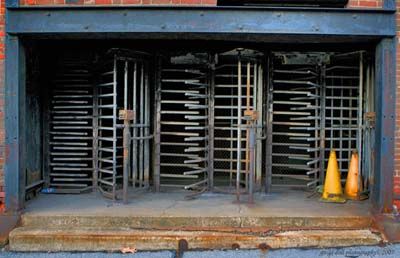 Turnstiles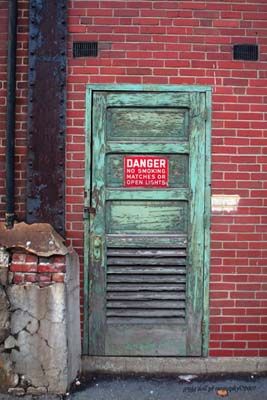 Another danger sign.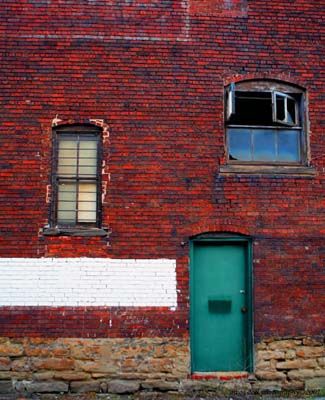 Two windows and a door as seen from an alley.

It doesn't appear that this old Shasta camper has seen many road miles in a number of years. From it's shape, I would say that this was a model from the late 60s or early 70s.

Looking back towards Johnstown standing next to the Shasta trailer in the previous photograph.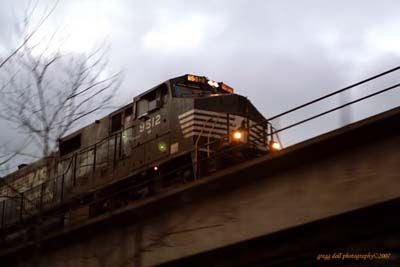 Eastbound Norfolk Southern passes over the North Branch Little Conemaugh River at Summerhill, PA.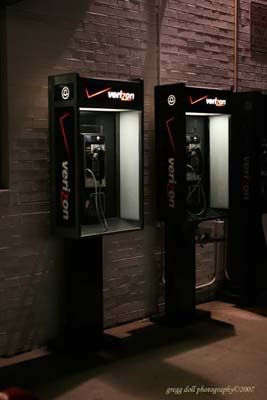 A rarity in the big city, these pay phones sit outside of the Sheetz Store in Carrolltown, PA.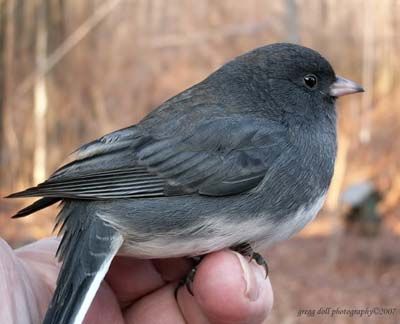 This week's bird shots show a Slate-colored Junco.