Let's see. We have our crocus, we have our daffodils and we have light snow from time to time. Yeah, sounds right! Welcome to early spring in the mountains of Pennsylvania.
I sure hope that these are the last three snow pictures I take for the next 6 months or so.

Hens & Chicks in Blue Pots in B&W.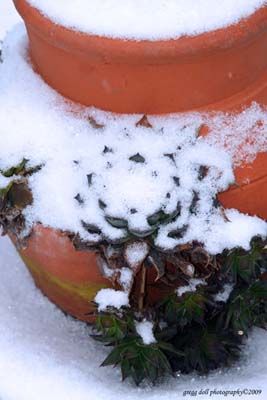 More hens and chicks, this time in a clay pot.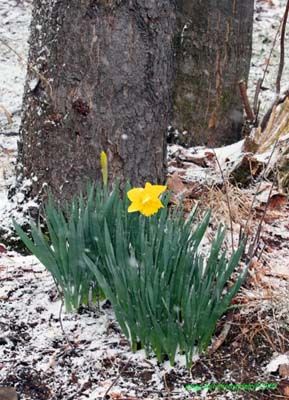 Daffodils, no pot.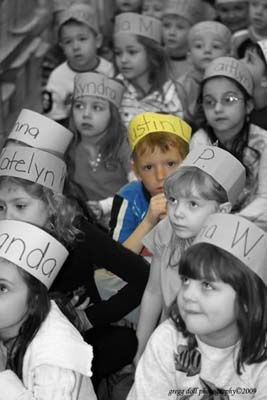 Ag Days, Cambria Heights Elementary School, Carrolltown, PA.
I think what makes this picture is that one boy is looking at me while everyone else is focused on the instructor. Of all the shots I did for the paper at this event, this is the one I really like.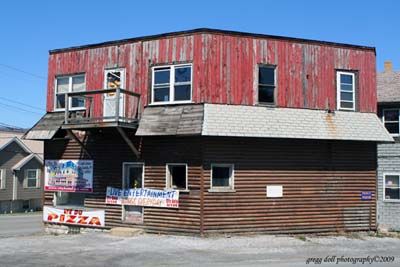 Eye sore, Northern Cambria, PA.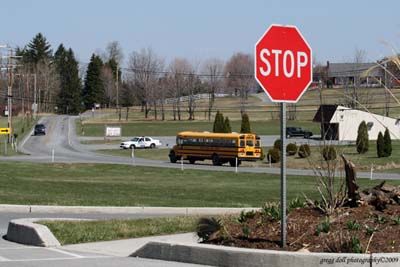 Patton Chief of Police keeps his eye on the traffic traveling along the road in front of Cambria Heights Middle/High School.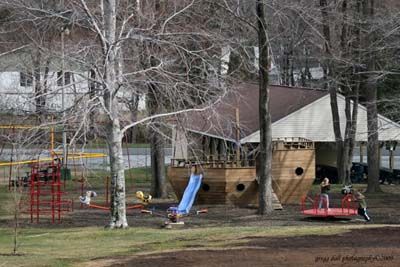 Kids playing in the Hastings Community Park before the start of the town's Easter Egg Hunt. This is one of the nicest parks in the area.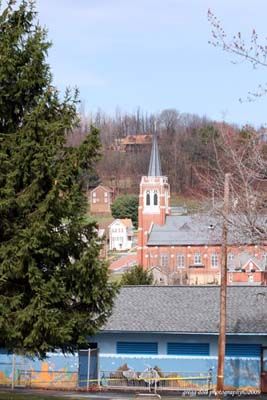 Looking at St. Bernard's Church from the Hastings Community Park.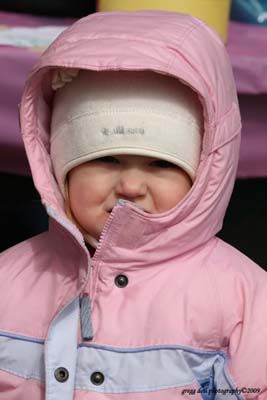 Ava, my wife's cousin's daughter's daughter. Got that?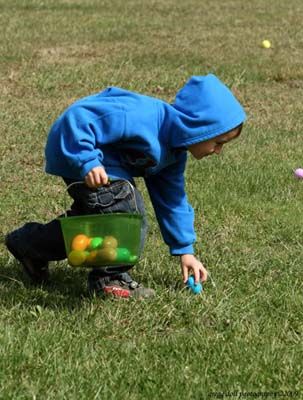 Speed with good hand-and-eye coordination is the name of the game.

Emma.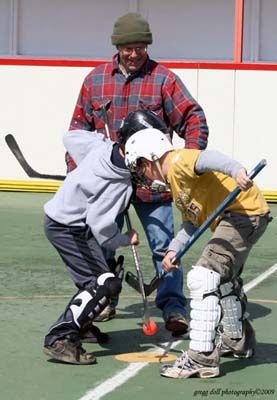 Face-Off
Spring training at the outdoor deck hockey rink in the Hastings Community Park.

Goalie in training.

Now in it's 50th year, the Patton, PA Easter egg hunt is probably the longest running kid's Easter event in the area. Last year the event was held at the Patton Fire Hall because of the cold, snowy weather. This year the day started out with rain early in the morning, by 10 a.m. the sky turned blue and the sun was with us the rest of the day.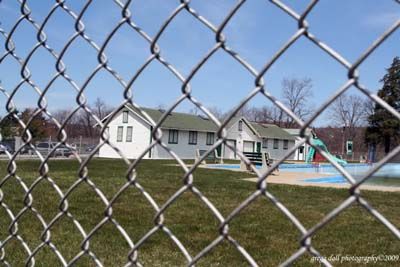 The Patton Pool House.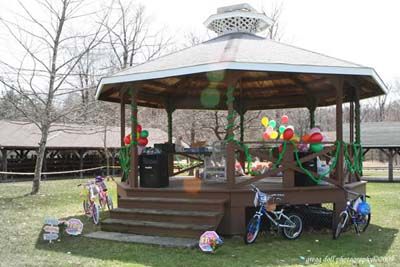 Patton Park Band shell. Every kid that takes part in the egg hunt gets a numbered ticket for a drawing for one of the 4 new bicycles.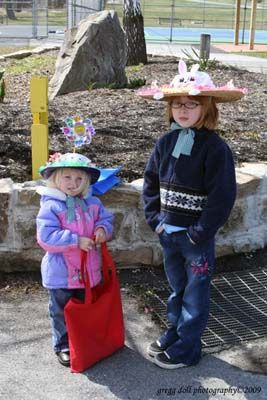 Waiting for the Easter Bonnet Parade are the Shilling sisters.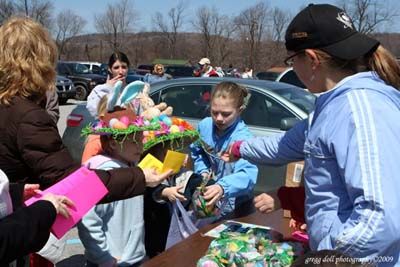 Besides the more than 2800 Easter eggs that were already spread out across the park, each child also received a bag of Easter candy.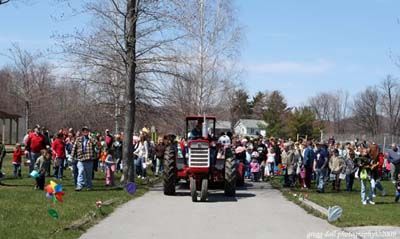 At a little after 1 p.m. the kids are led into the park by a tractor pulling a trailer full of guests.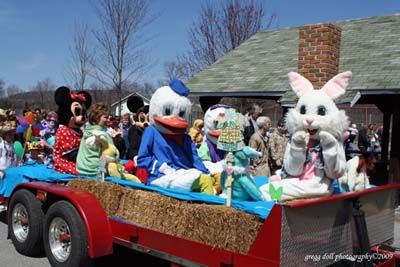 Peter Cottontail, along with his friends the Ducks (Donald and Daisy), and the Mouses (Mickey and Minnie) ride in style as they enter Patton Park.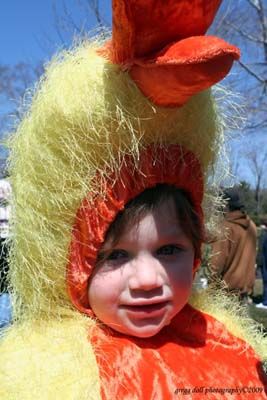 All dressed up for Easter.

Thirty seven years ago I was shooting an Easter Parade held in Rittenhouse Square, downtown Philadelphia, PA. I'd rather be in Patton, PA.

"Mr., you can't have my eggs."