This week I'm going to catch up and publish a few things that I've passed over in the last week or so.

An 80's toy for stress release, called The Tangler.

We only live about 12 miles from Glendale Lake and I go over there as often as I can, even if it's only for a few minutes. When I go on a long ride on my motorcycle I always start the trips north by cruising the lake. It sets the tone for the rest of the day's ride through the boonies.

You can't go by this spot on Glendale Lake without seeing at least one fisherman going for crappies. I shot this with the FinePix S5700 point and shoot I carry with me when I'm on the bike. In fact the first seven pictures this week were shot with the S5700.

Miles later and on the other side of the lake I stopped to watch some canoes being launched from the shore where the Slate Lick Run flows into the lake. It took a few minutes for the paddlers to get into the composition that I was looking for but it was a nice day for a ride and I was in no hurry to get anywhere.


I didn't know that this '60 'Vette belonged to a neighbor until I tailed him for several miles and followed him home so I could get a few frames of it.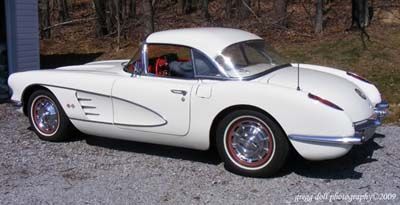 Everything is original on this car with the exception of the exhaust system.


Close-up profile of a White-Breasted Nuthatch.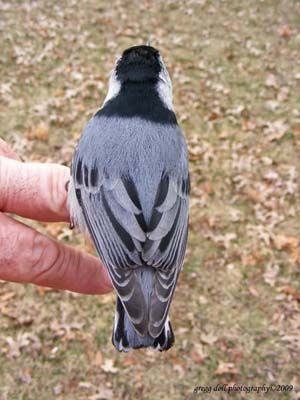 Preparing for take-off.

The next fifteen photographs were shot while driving around the back roads in the general area of Prince Gallitzin State Park and Glendale Lake.

Pasture Gate.

I came up with this picture after playing around in PhotoShop with a very over-exposed original.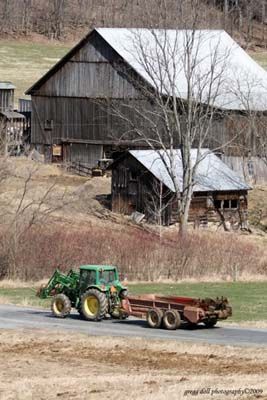 Carl Farm, revisited.
I originally published pictures of this farm back in November of 2007. Here it is from a different angle in the Spring of 2009.

Spring house cleaning in the cow barn.


Lake shore.

Trailer Bait.

Symmetry.

Older Barn.

I was going to yield but I took the shot anyway.

Father and Son fishing from a bridge along the lake road.

A little me time.




Old Studebaker truck sitting in a field in the Beaver Valley area.

Steers taking a siesta in a field near Headache Hill.

Imagination run amuck!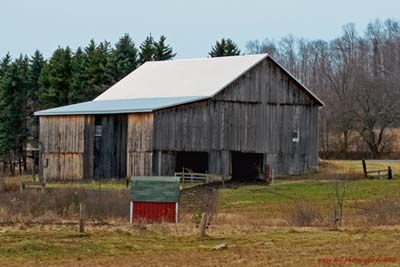 Back road barn near the lake.



Last Saturday I covered the Moss Creek Rod and Gun Club adult fishing derby. It was a cold, damp 0900 start but 51 die-hard fishermen were on hand to enjoy the day.

Adults only was the theme of the day, but lines did get tangled and people, including yours truly, did get hooked when someone was casting.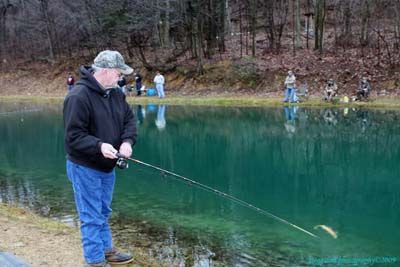 Mick Hudak, of Strongstown, PA, pulls in the first of the large palomino trout that were stocked in the pond for the derby.

There was lots of space for people to spread out, if they wanted to.

Just down the road from the Moss Creek Rod and Gun Club, is this piece of eye candy. I could have spent an hour shooting here but I was on a schedule.

Even though it's run down and falling apart there is so much here to focus on.

I got to enjoy all this beauty and it's not even 10 o'clock in the morning yet!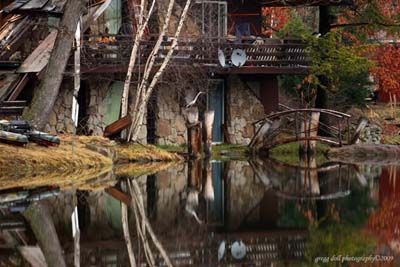 These last photographs were shot Sunday at the Annual Children's Easter Egg Hunt held at the Slovak Club in Northern Cambria, PA.

Here comes Peter Cottontail cruising down the 2-wheel trail.

Tweaking the Easter Bunny's nose.

It's a Free For All!
3 years and younger, please.



"These plastic bags are so hard to open when you are trying to get the egg you found inside so you can go find more!"

"Mom, have you got another bag? This one is getting heavy."