The parade starts at the Hastings Memorial Building at 10:30 a.m.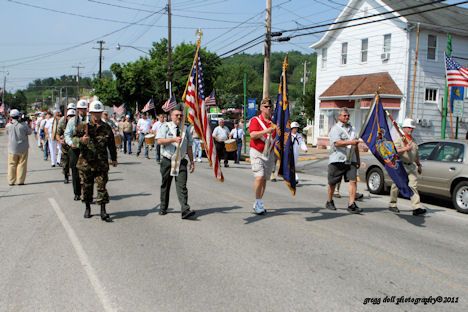 Flag bearers lead the veterans who marched in the parade.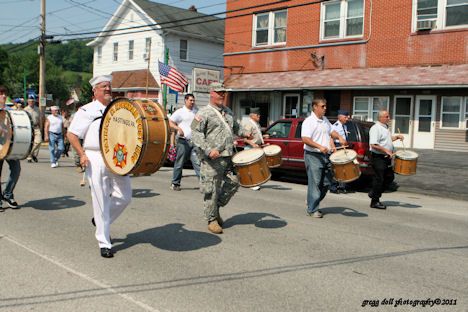 VFW drum corps.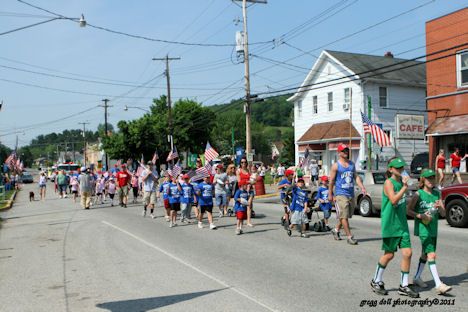 Local little league teams look forward to marching inthe parade every year.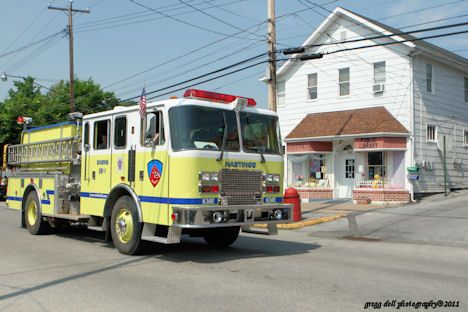 The Hastings Volunteer Fire Company truck passes in front of the Hastings Free Library.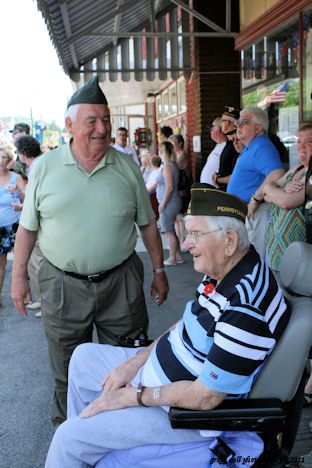 Veterans gather in front of the Hastings VFW to relax in the shade before the observance at the Hastings Memorial across the street.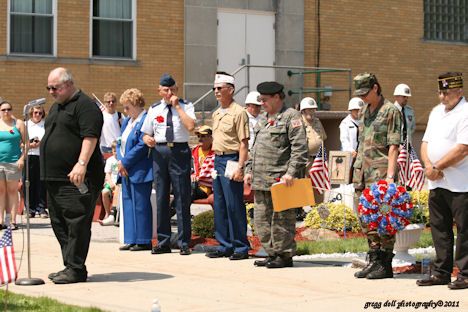 The priest from St. Bernard's Catholic Church offers some words as part of the ceremony.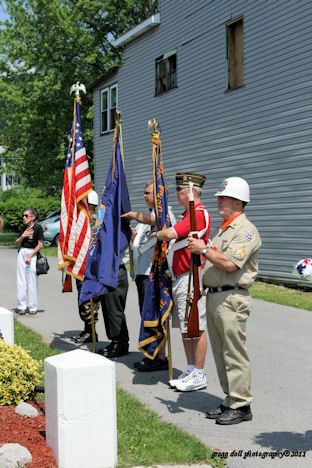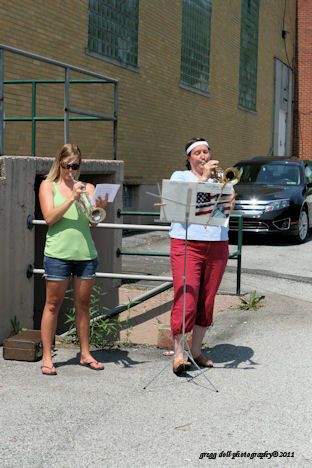 Local citizens play
God, bless America
during the ceremony.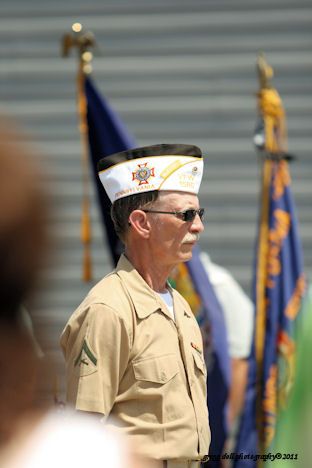 Lance Corporal Joe Link.
Saluting a fallen local hero from the Vietnam War.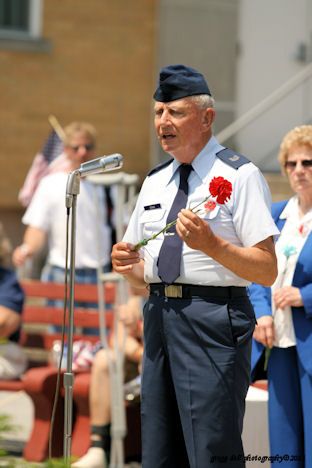 Sarge Konior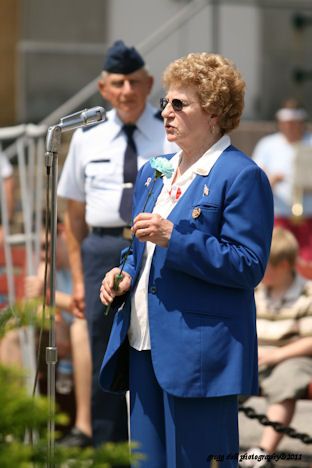 Peg Rogal, Ladies Auxiliary of the VFW representative.
The view of the service at the Hastings Veterans Memorial from the steps of the Memorial Building with the veterans standing on Beaver Street in front of the VFW in the background.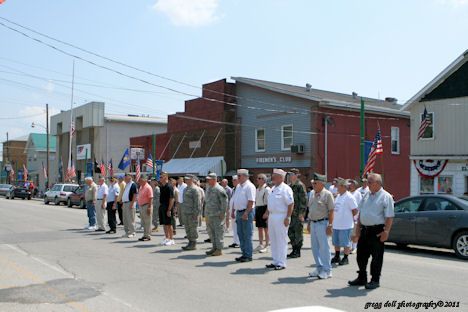 With all the young people moving away from Hastings over the last 30 years, the number of local veterans grows smaller every year.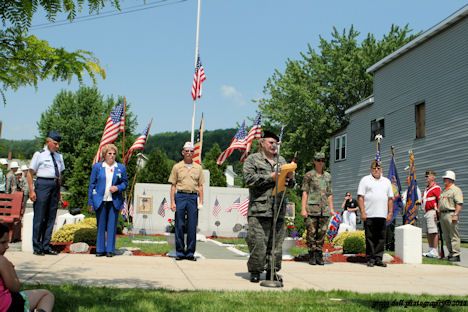 Officers of the Hastings VFW Post 1586.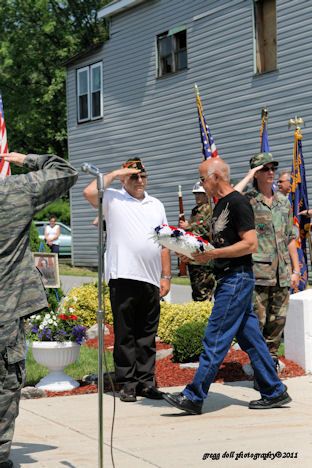 Approaching the memorial to place the wreath.