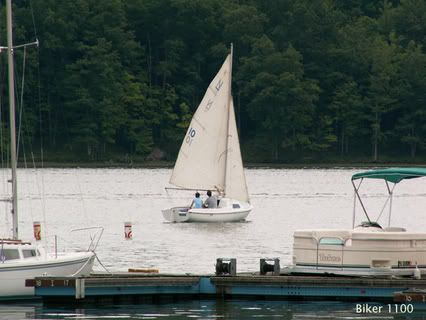 Sailboat on Glendale Lake at Prince Gallitzin State Park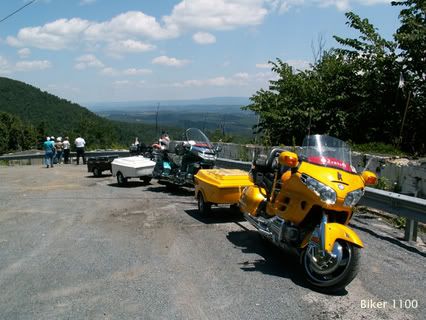 Bikes on Route 30 at Lookout Point, Mount Ararat, in the Allegheny Mountains, elevation 2164. This is the site of the former
Ship Motel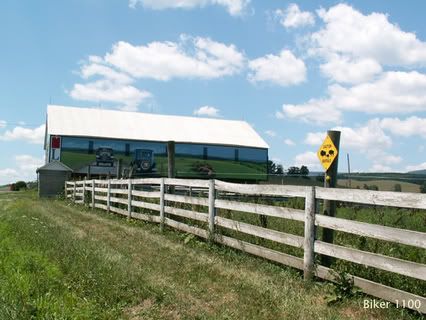 Buffalo Farm along Route 30 corridor.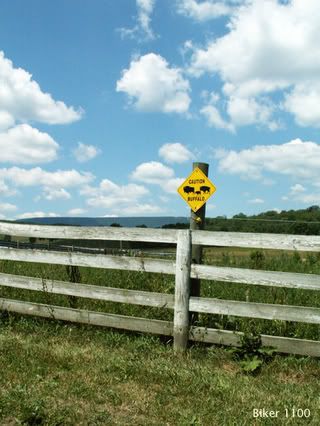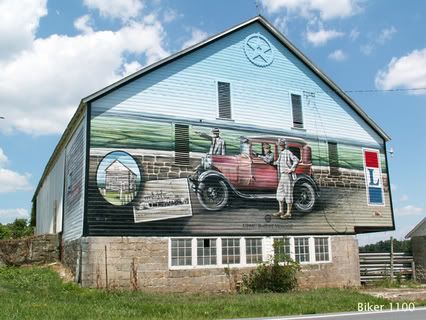 Side panel of the barn at the Buffalo Farm.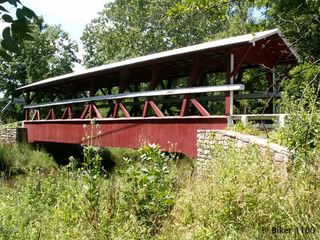 Colvin Covered Bridge, Built around 1880 by J. H. Thompson. It spans the Shawnee Creek. It was rehabilitated in 1998. This is one of two multiple king post covered bridges in Bedford County, PA. The bridge is located one mile off Route 30 in Shellsburg.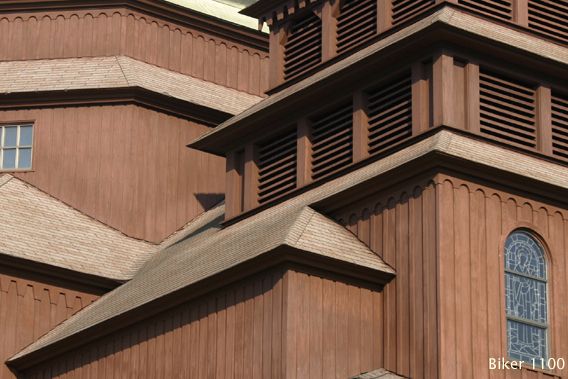 Church walls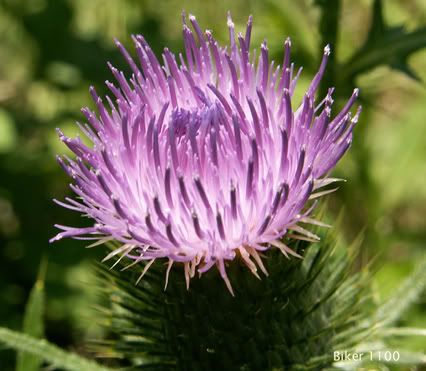 Canadian Thistle.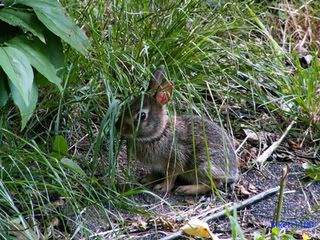 Almost hidden rabbit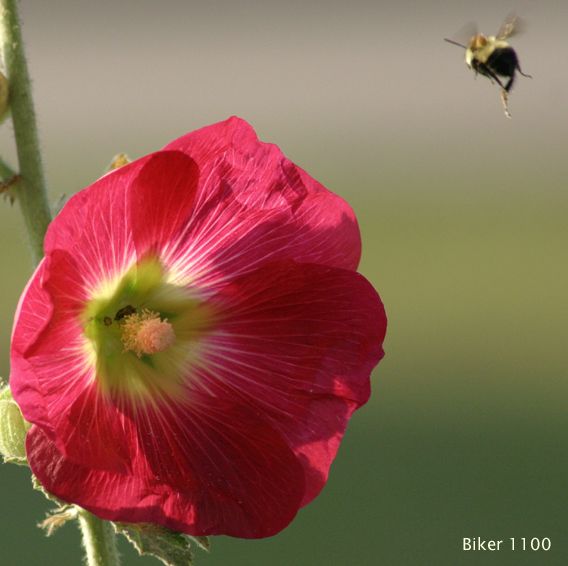 Bee coming into land on hollyhock.