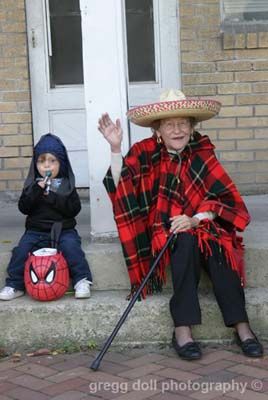 Young and old alike enjoy a Halloween Parade. These folks are watching the parade in Patton, PA.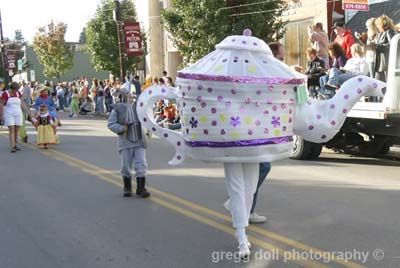 I'm a little teapot parading down the street in Patton, PA.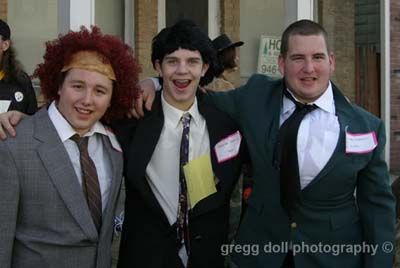 The Three Stooges were right at home in Patton, PA.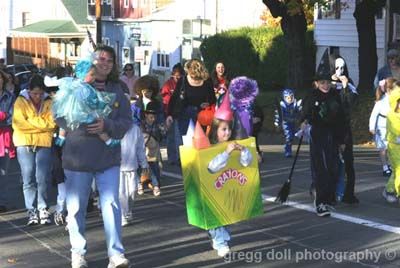 Participants in the Carrolltown, PA Halloween Parade.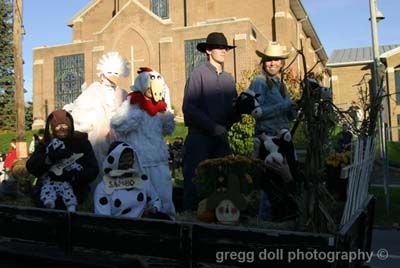 One of the many floats goes past St. Benedict Church in Carrolltown, PA.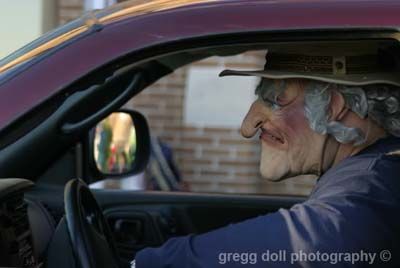 A driver shows his road rage in the Carrolltown Halloween Parade.

Cambria Heights vs. Bishop McCort.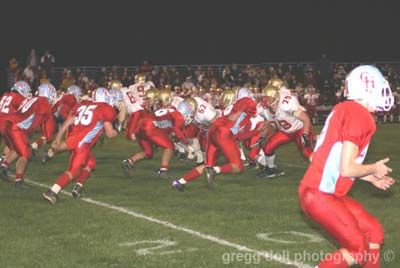 Cambria Heights in the blue and red fight against Bishop McCort.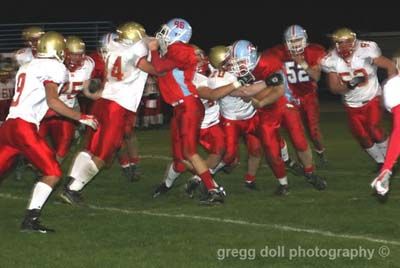 State Representative Gary Haluska is the play-by-play announcer at the Cambria Heights home football games.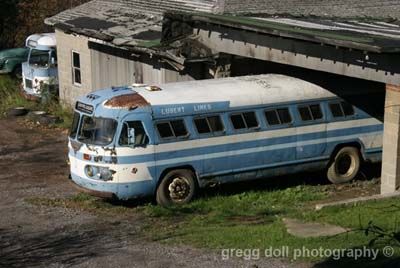 This is a 1953 flexible 25 passenger bus. It was owned by the Lubert Lines, a local bus company that ran between many of the small towns in the area, like Barnesboro, Hastings, and Carrolltown. A Pennsylvania state inspection sticker showing a date of April 1977 is evidence that this bus hasn't run for a long time.


The end result of eight hours of carving on the World's Largest Pumpkin. The pumpkin weighted in at 1460 pounds. See a separate posting for additional photographs of the process.