1,469 Pounds
Pictured here is the World's Largest Pumpkin for the year 2005. It was grown in the town of Northern Cambria, PA by Larry Checkon. Larry won the world record October the 1st, 2005 by beating out last year's record for giant pumpkins by over 20 pounds. The competition was sponsored by the Pennsylvania Giant Pumpkin Association and The Giant Pumpkin Commonwealth. The contest had approximately 80 entries this year from the Middle Atlantic States.

The giant pumpkin arrives at the Bi-Lo Market.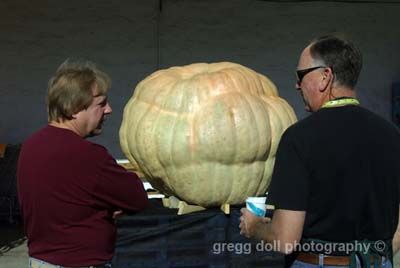 Larry, the grower, and Scott Cully, Master Pumpkin Carver, from Oregon, contemplate ideas for the pumpkins fate.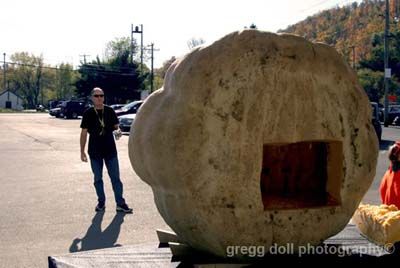 This hole was cut in the back of the pumpkin to retrieve the seeds that are much sought after in the giant pumpkin growing community.


The carver seeking inspiration. The shape of the pumpkin dictates what he can accomplish.


The Philadelphia Inquirer sent a photographer the whole way to Northern Cambria just to document the carving of the pumpkin.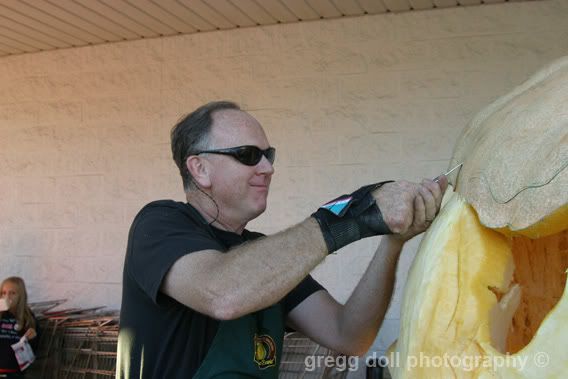 The work progresses.


Working on one of the faces.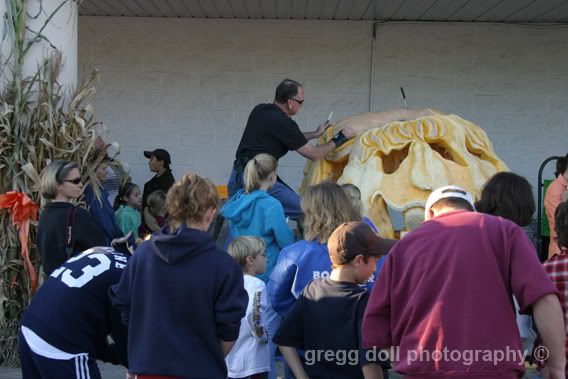 The crowds came and went all day long.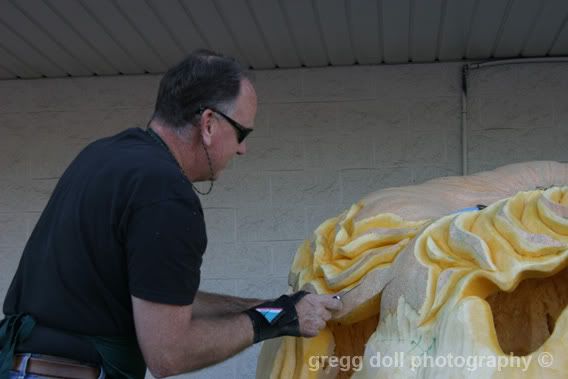 For some sections, the meat of the pumpkin is removed in layers.


While the carver takes a break, we get a look at the almost completed work.


Using a picture cell phone, the action is sent to those who weren't able to attend.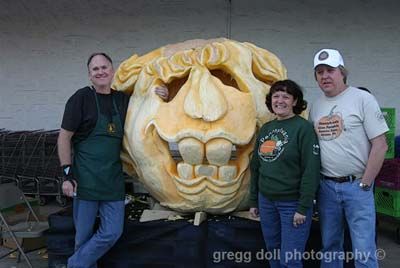 The carver and the proud growers.


A view of the carver from inside the pumpkin.


The finished product.


The jack-o-lantern is complete.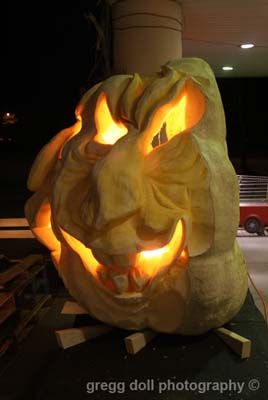 Happy Halloween to all from the northern part of Cambria County, PA.