Congratulations to the Ladies Volleyball Team of Northern Cambria High School!!. They won the PIAA Class A Championship at York Central High School in York, PA on Saturday November 12, 2005.
The team was welcomed home Saturday night with a good turn out of their friends, families and loyal fans young and old alike.

Getting off the bus at Freiden's Park.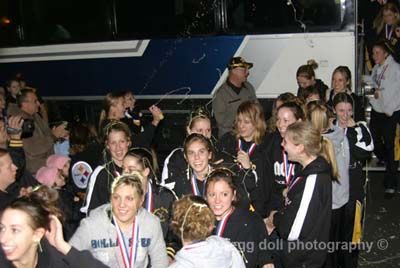 The excitement shows in the girl's faces.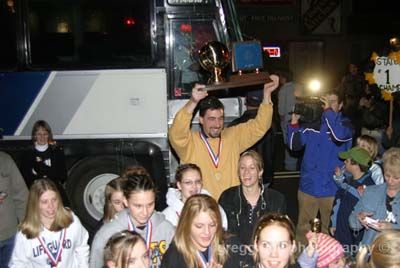 Coach Hogan raises the trophy to the roar of an appreciative crowd.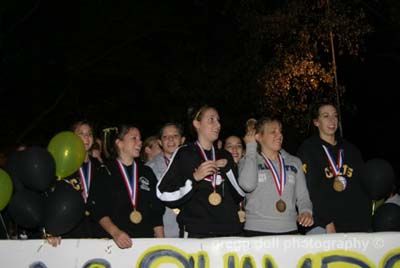 Some of the players show off their hard earned medals.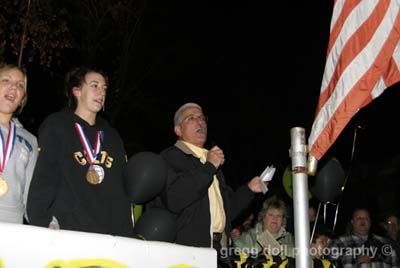 Mayor Cantalope of Northern Cambria addresses the crowd.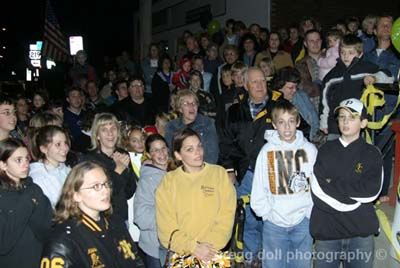 Just some of the large crowd that came out to welcome the champions back home.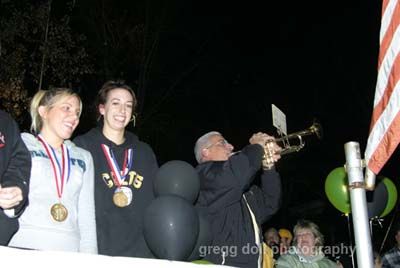 The Mayor showed off his musical skills while playing the Northern Cambria Alma Mater.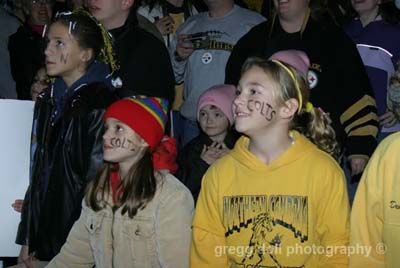 Young and old alike showed their black and gold.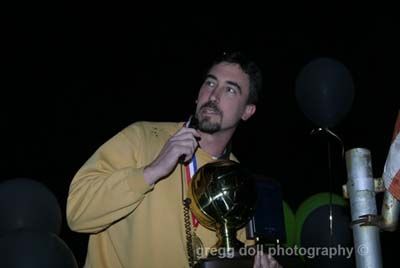 Coach Hogan addresses the crowd.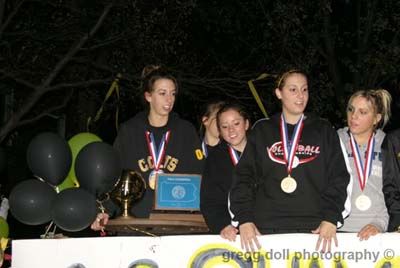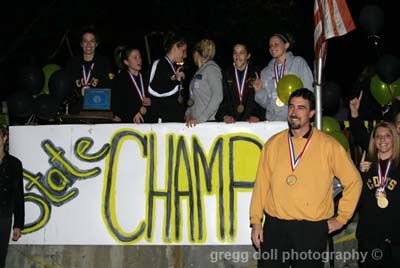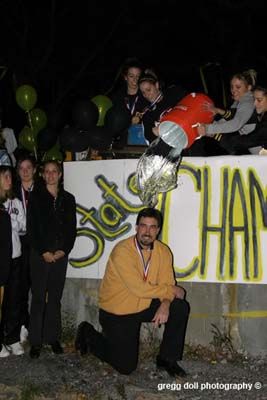 He may be the coach of the State Volleyball Champions, but Mr. Hogan has no idea about what is about to befall him.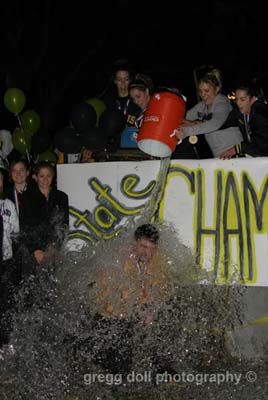 But now he does.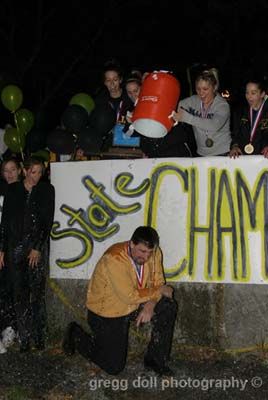 Not a drop of water was wasted.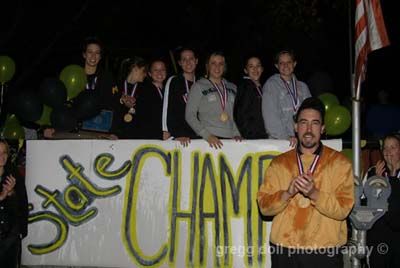 Coach Hogan with the senior members of the volleyball team.