Southwestern Pennsylvania Council for the Arts 10th Annual Regional Juried Art Exhibition - November 4, 2005 through February 19, 2005 is hosted by Southern Alleghenies Museum of Art at Ligonier Valley. I attended the artist's reception on Saturday, November 4. This is my interpretation of what I saw at the show.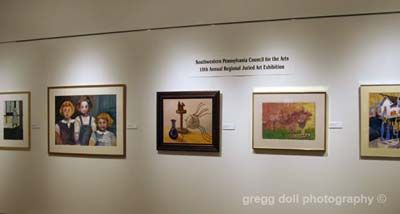 Some of the 75 works at the exhibit.


A section of "Hidden Path", acrylic by Anna M. Schnur of Somerset County.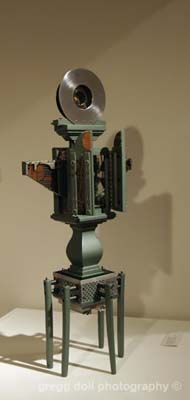 "Images of Memory", mixed media by Ronald Nigro of Westmoreland County.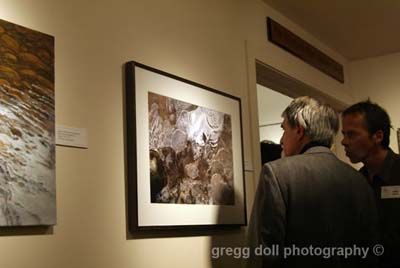 Getting a closer look at "Solid State Design", color film photography, JoAnne Lightner, Allegheny County.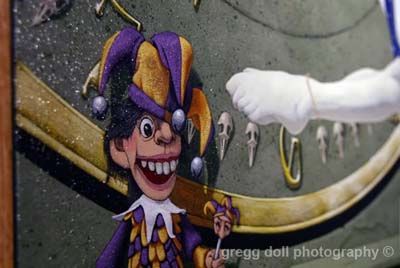 A section of "0 to 60 (in no time at all)", Acrylic on Canvas, by Robin Grass, Bedford County.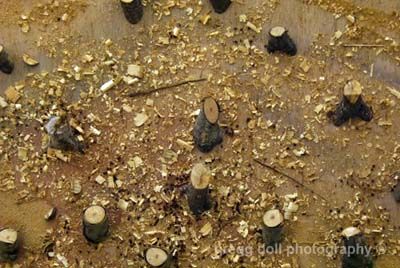 One of my favorites, and an award winner...a section of "Progress", Assemblage, Keith T. Hileman, Clarion County.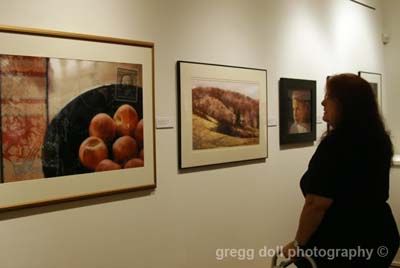 Left to right -- "Everyday Objects: Fruit 1", Digital photo, Giclee Print, Mary K. Neff, Westmoreland County; "Fall Fields", Watercolor, William T. Perry, Butler County and "Pearl Princess-She Who Cried Tears of Pearls", Pastel, Christine Swann, Allegheny County.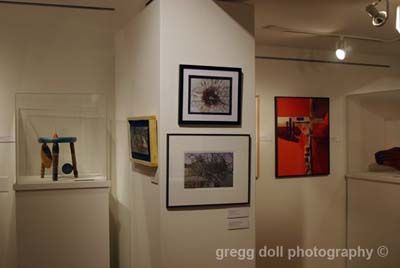 "Dad's Favorites", Turned Wood, Michael Stadler, Indiana County ; "Around the Bend", Oil/Canvas Board, Sandy Jackson, Westmoreland County ; "Gone to Seed", Digital Photography, Gregg Doll, Cambria County ; "Presque Isle, Erie PA, 7.10.2005", Photography, Dan Mohan, Allegheny County ; "The Heart of the Matter", Acrylic/Collage, Beth Yoe Fiddler, Indiana County.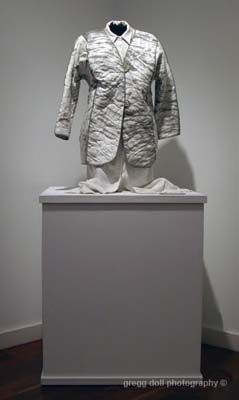 "Shibori Coat", hand dyed Shibori-Sewn Textile, Barbara Campbell, Fayete County.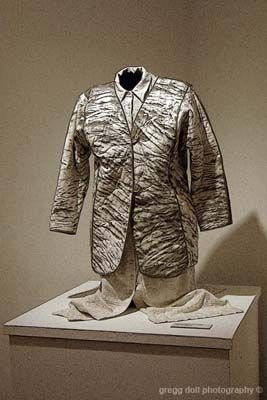 Digital painting technique applied to original photograph.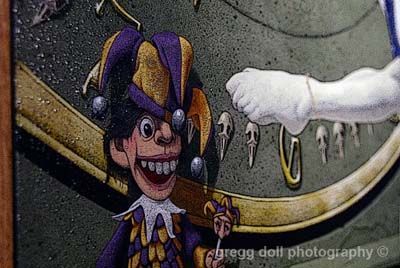 Ditto.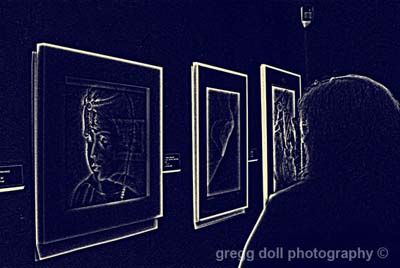 Digital Photocopy technique applied to the original photograph of my wife viewing the display.