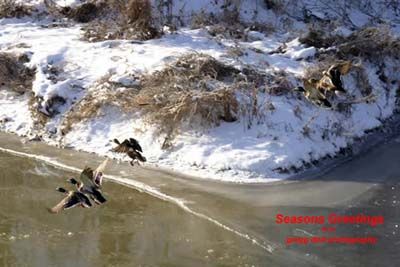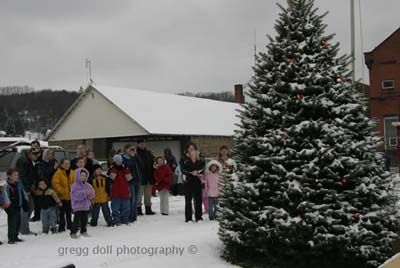 A small crowd gathers around the Christmas tree for the town Christmas light-up in Cherry Tree, PA.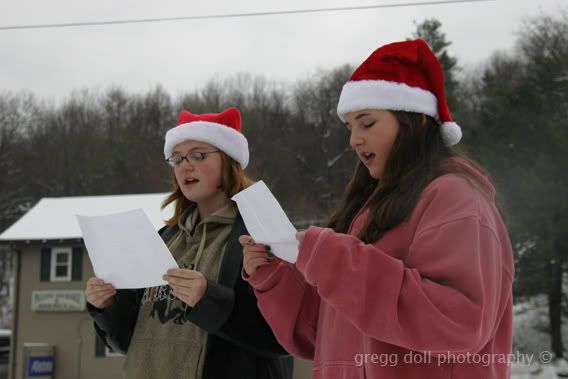 These two young ladies lead the assembled masses in Christmas carols in Cherry Tree, PA.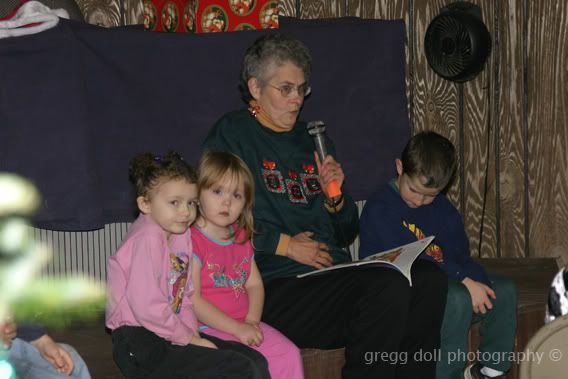 'Twas the Night Before Christmas, a reading.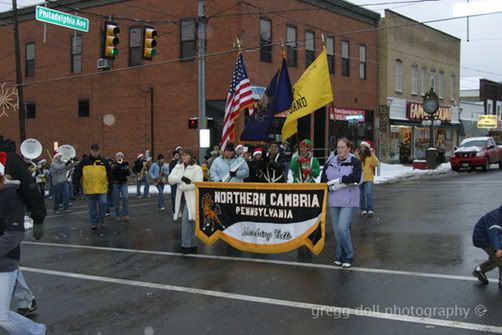 Northern Cambria High School band during the Christmas Parade in beautiful downtown Northern Cambria, PA.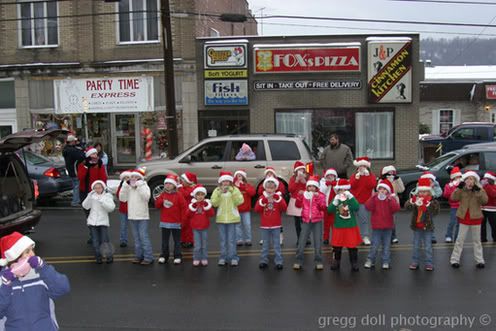 Girl Scouts sing carols for the parade judges.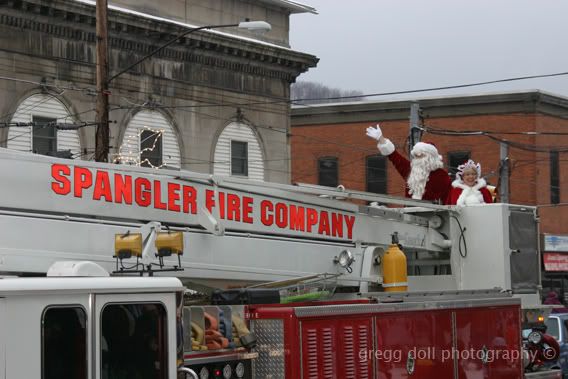 Santa and Mrs. Claus arrive in style.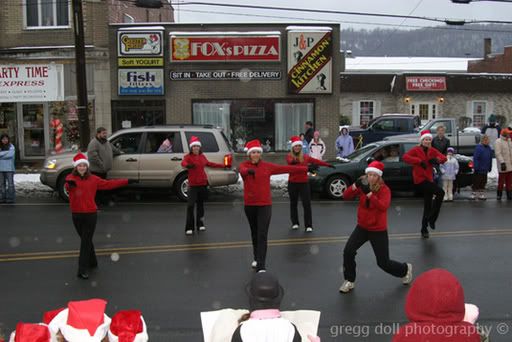 Although their dance studio burned down just a week ago, these students of the Finding Fame Dance Studio celebrate the season for an appreciative crowd during the Christmas Parade in Northern Cambria, PA.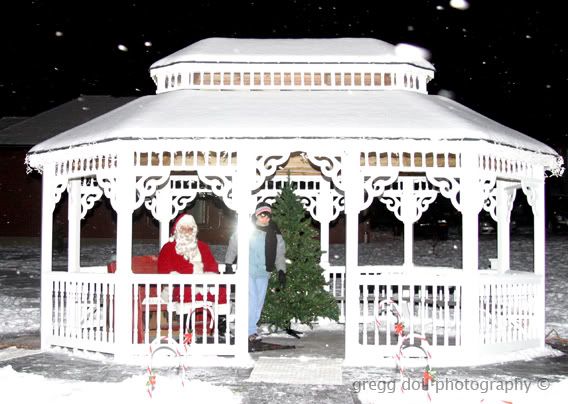 Santa takes his place waiting to meet the children of Hastings, PA in the new town gazebo.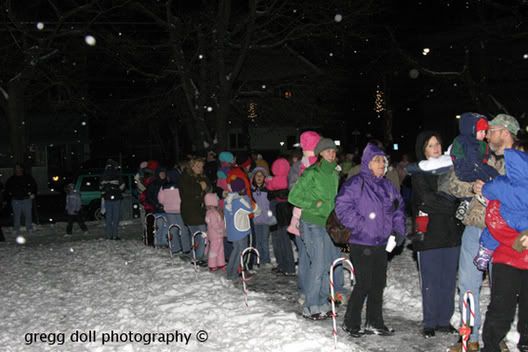 Despite the cold and snowy night, the children of Hastings stand in line to spend a few minutes with the Jolly One.

And then I would like you to bring my Mommy and Daddy a.....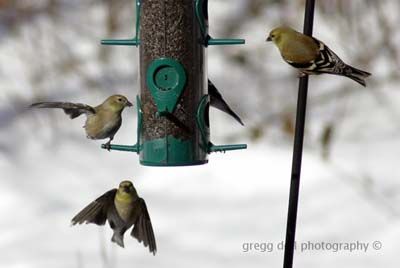 If you've think you've got problems, consider the one legged bird.