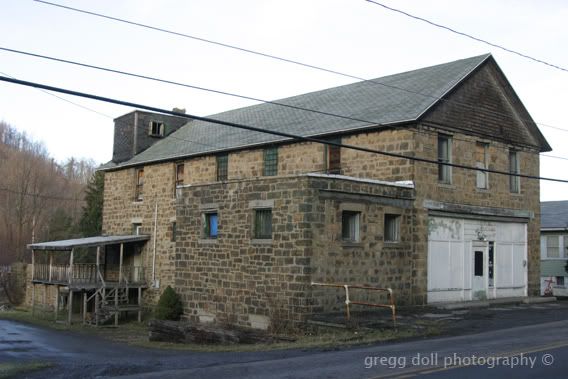 I'm not exactly sure what this building is but it kind of looks like an old jail, to me. 21Mar05 -- Thanks to Kerri and Herman, we've been informed that we misidentified this building. It was the Barnes and Tucker Coal Company company store.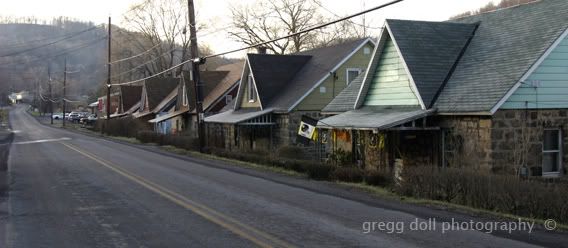 This is a row of what is known around here as "company houses" in Bakerton, PA. They were owned by the coal company and "rented" to the miners.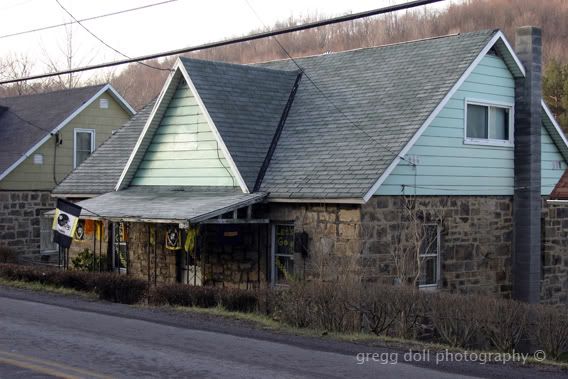 "Go Steelers"

Part of an old coal mine.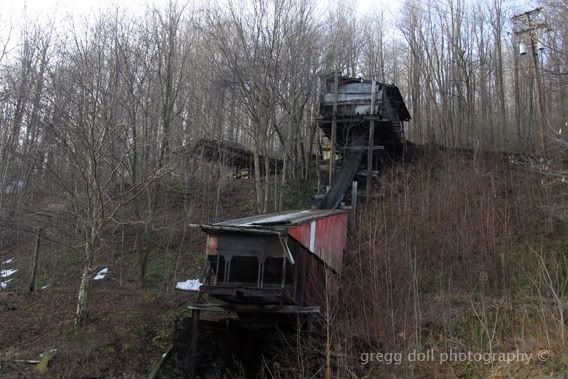 The last time this mine was in production, they mined and sold what was called "house coal".

An old railroad crossing sign.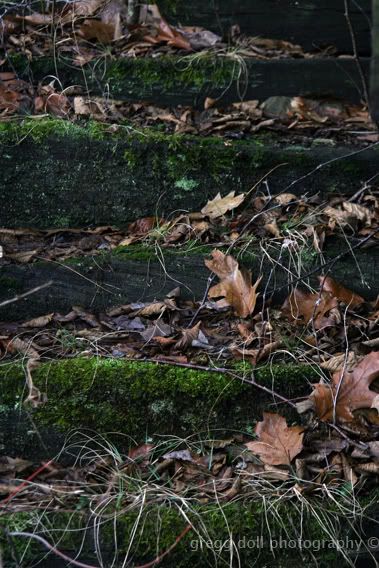 This picture, believe it or not, shows a stairway.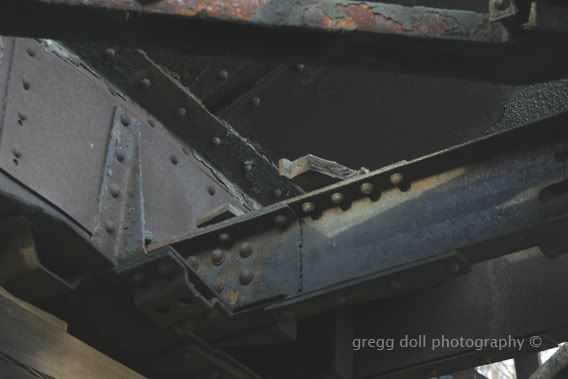 Undercarrriage of an old coal car.


Bakerton United Methodist Church.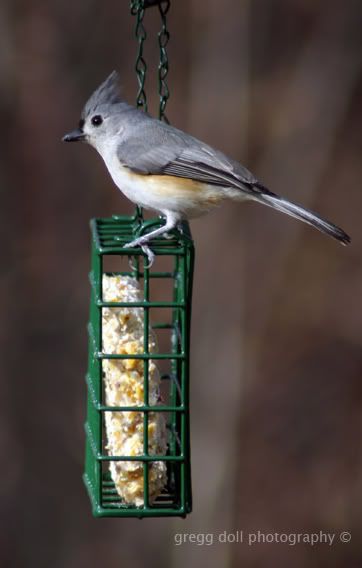 Tufted-Titmouse


Nuthatch.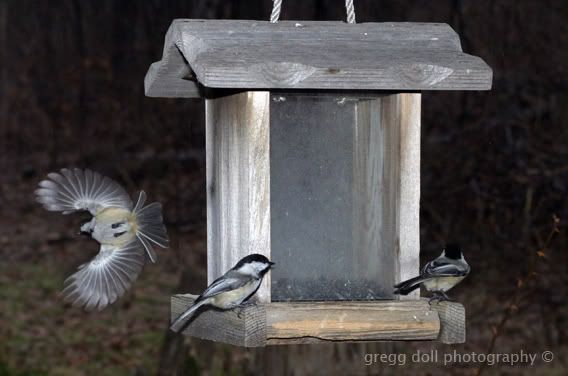 Black-Capped Chikadees.


Several weeks ago, I came up with a picture of a one-legged Gold Finch. This week I found me a tailless Black-Capped Chicadee. I wonder if it's the water around here?