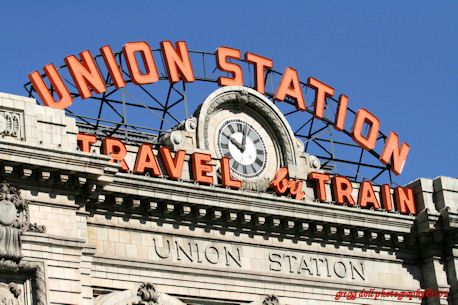 One of the most recognizable railroad station marques in the country is this one at Union Station In Denver, CO.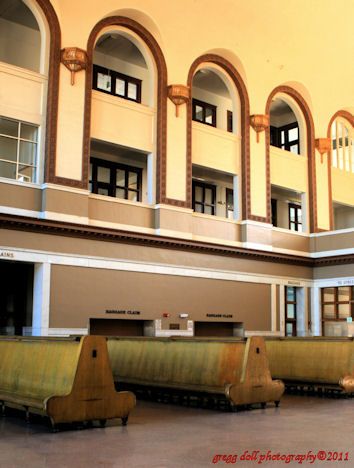 With the rear exterior of Union Station undergoing construction and trains stopping elsewhere in Denver, the only traffic the interior of the building sees these days are tourists and photographers.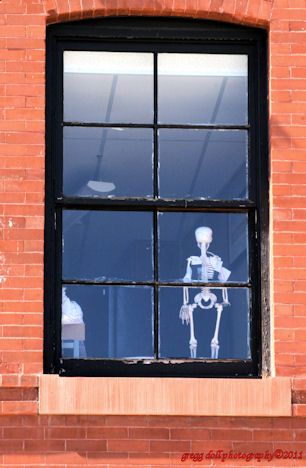 My wife spotted this in a window high above the street in Denver. I hope it's an anatomy class.
Sign outside of a restaurant.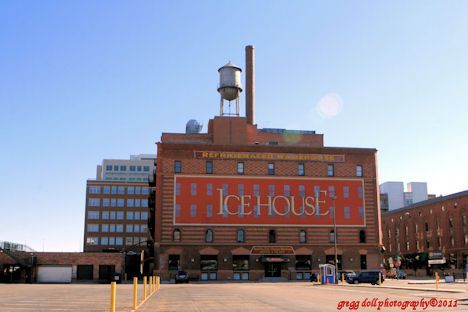 The Ice House, one of the many restored historic buildings that dot the different neighborhoords that make up Denver, CO.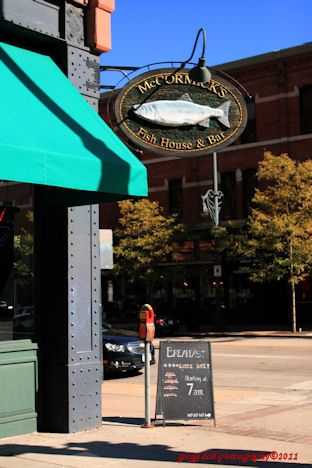 McCormick's Fish House and Bar is just a block from Union Station.
I have no idea how they do it, but whereever you looked in Denver there is something artistic to catch your eye.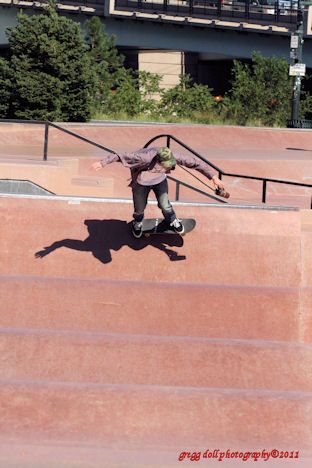 How to spend a Saturday morning -- coffee and skateboard.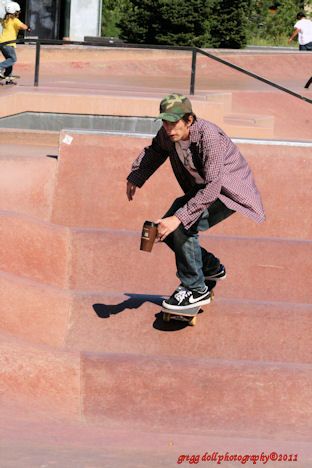 He needed the coffee to settle his nerves before he hit the track, and he didn't drop a bit!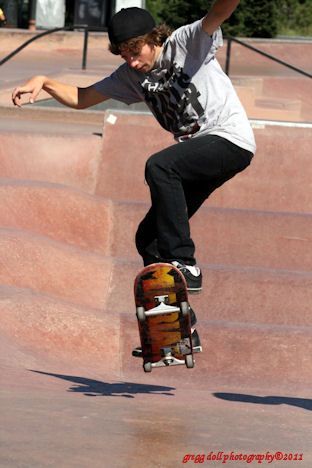 No matter what your outdoor interest might be, there is something for you to do in Denver, CO.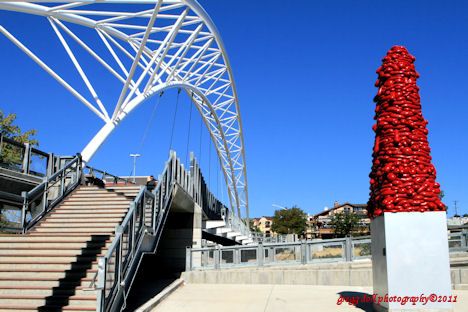 Pedestrian bridge and art along Platte Street, Denver, CO.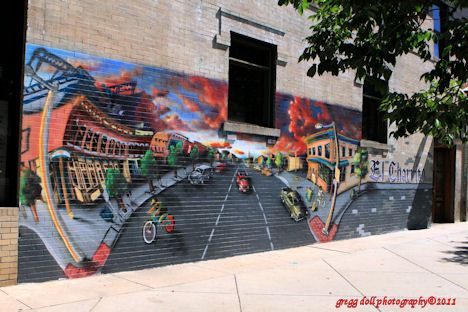 Intercity art.
It seems an amazing amount of effort has gone into either maintaining or replicating outdoor advertising as it's been seen over the years.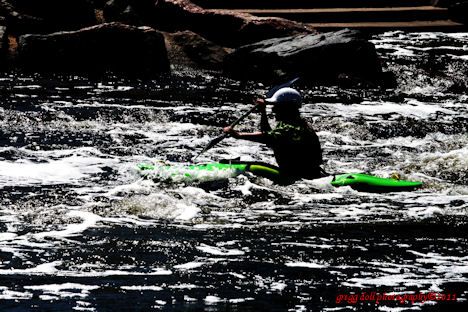 Kayaking in a public park along the Platte River as it flows through downtown Denver, CO.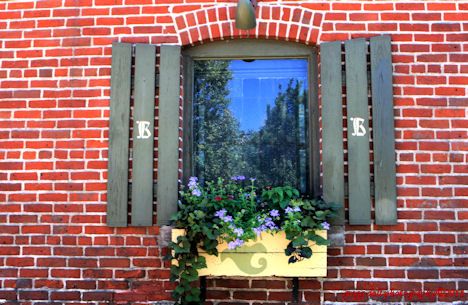 Windowbox planter.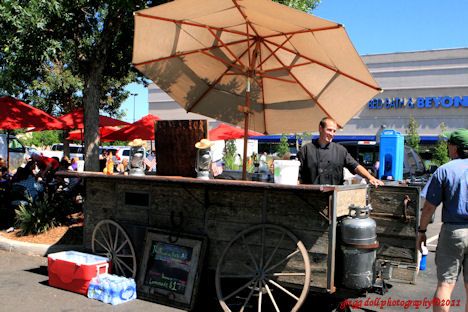 Food vendor at a local farmer's market held in the parking lot of Bed, Bath and Beyond.
If you like to sit around the fire and you like to hear stories, give a listen one time to Jonathan Livingston Seagull.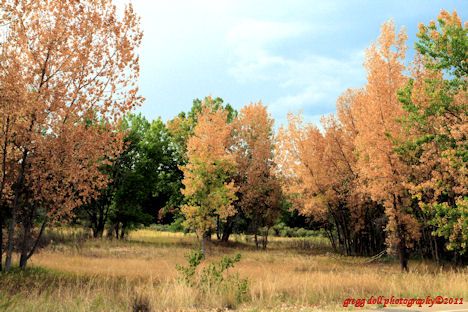 It looks like an early Fall at Cherry Creek State Park in Aurora, CO.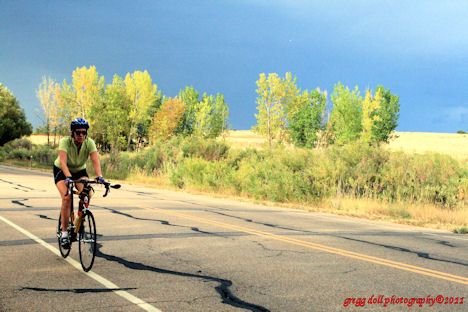 Getting in a ride before the storm brewing over the foothills in the background reaches Cherry Hill State Park.