Having arrived in Denver a day earlier than we had planned, we had a chance to go shopping at the commissary at
Buckley Air Force Base
, see the planes at Wings Over the Rockies and explore Cherry Creek State Park in Aurora, CO.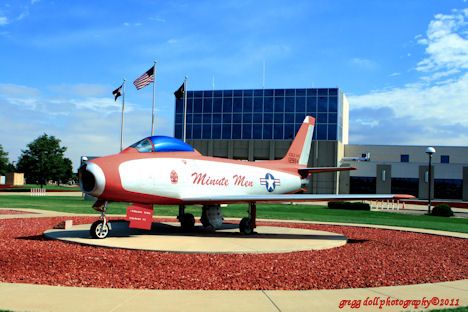 An F-86 sitting in front of the headquarters of the Colorado Air National Guard on Buckley Air Force Base. This is just one of several static displays of planes near the headquarters.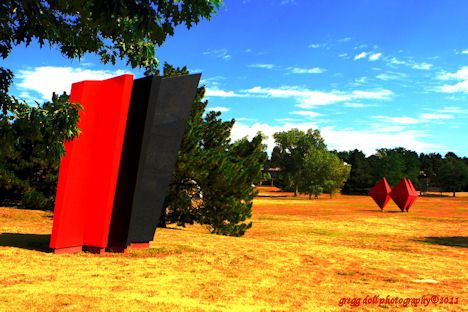 Taking a little artistic license with a shot of one of the many art-filled parks in the Denver/Aurora area of Colorado.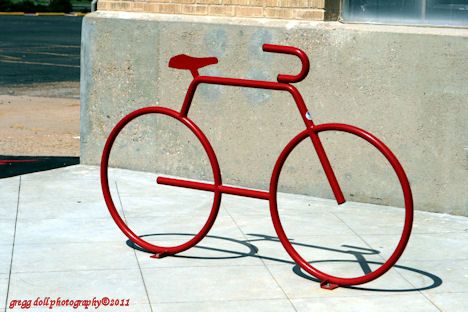 If there is one thing that can be said about the city of Denver, it has more than it's share of art work for the citizens to enjoy every day.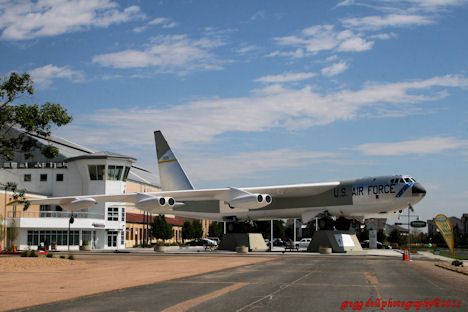 A B-52 welcomes visitors to the air and space museum.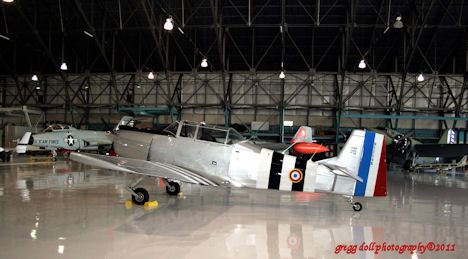 Der Kricket
Flying Machine.
RF-84K Thunderflash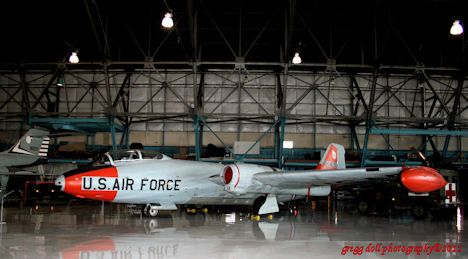 EB-57E Canberra.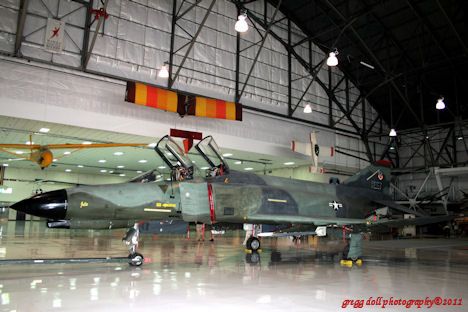 F-4E Phantom II.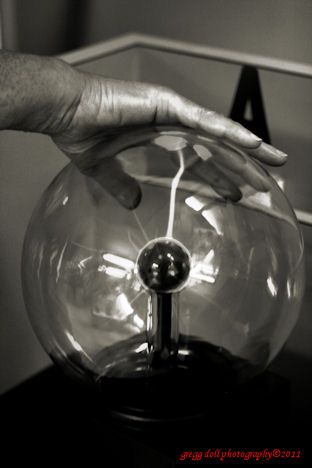 In the Avionics and Radios Exhibit area we were able to play with this tesla coil and generate some pretty neat light effects!

Cherry Creek State Park
, Aurora, CO -- Apparently the Colorado State Parks are self-supporting and get no funds from the state government.
The next three photographs were shot at the Model Radio Controlled Air Field in the park. The air field was built and is maintained by the
Denver R/C Eagles.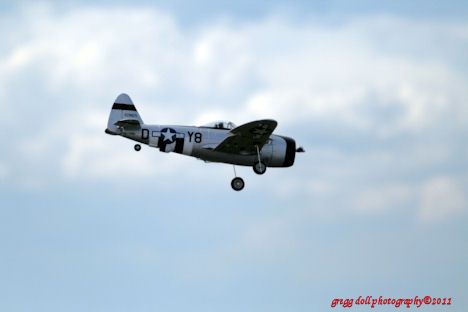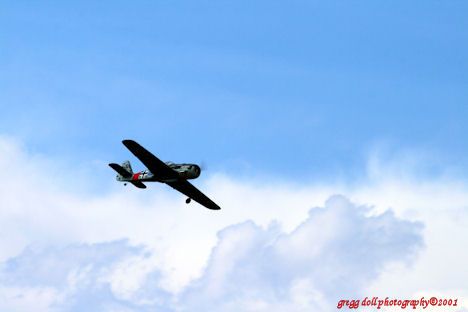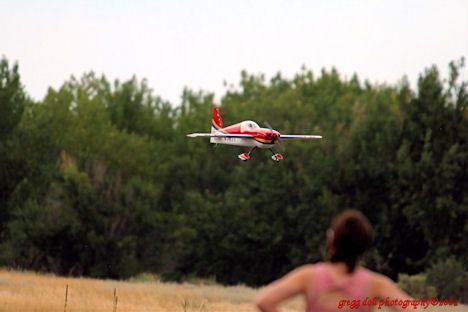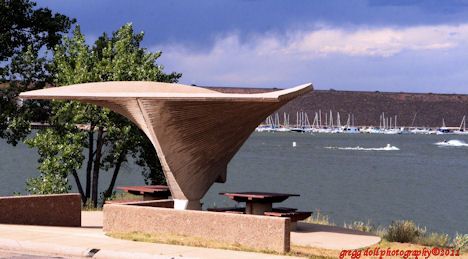 A view of the dam road and the marina at Cherry Creek State Park.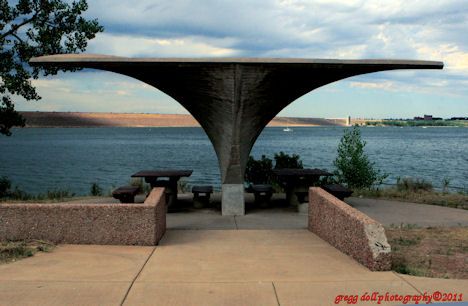 I've been to a lot of state and national parks but I've never seen a picnic pavilion quite as cool as these. Like I said, the Denver area is just filled with art.